Kum 1972 khan Guwahati-a Hmar nau inchuklai umsunhai chun HSA indin chu thil tul le thatak dinga an hriet leiin mi tlawmte chauh nihai sienkhawm, Gauhati Medical College Hostel No-01, Room No. 08-ah inhmukhawmin September 14, 1972 (Thursday) khan Mr. F. Lalhmingthanga, MBBS First Year a Chair na hnuoiah HSA Guwahati Branch chu indin a nih. Nisienlakhawm kum 1980-1986 sung po po inthuoina mumal a umnaw leiin SILENT YEAR ti a ko a ni a, kum 1987 khan Mr. Thanghlun Hmar inrawina hnuoiah Pu L.B Sinate In-ah HSA hun iemanichen mumal talo chu kei tho alo ni nawk a. Chu china inthawk chun hrat le hratnaw fawmin a fe peia, HSA 49th General Assembly 2003 thutlukna dungzuiin HSA Guwahati Branch chu February 19, 2004 khan Joint Headquarters-ah hlangkai a nih. Guwahati HSA intan hlim lai khan member-15 (fifteen) vel chauh an ni a, tuhin students-500 (three hundred) bawr lai vel an tling tah.
OFFICE BEARERS (2017-19)
President: Tv. Daniel khawral
Vice President: Tv. Lalramvulzing
General Secretary: Tv. Eric L Ralsun
Asst. General Secy.:Tv. Stalone Lalhnethang
Treasurer: Nk. Lalditpui Hmar
Fin.Secy.:Tv. Lalthutlung Zate
DEPARTMENTAL SECRETARIES
Education Secy.: Nk. Eunicky Lungtau
Games & Sports: Tv. Albert Sithlou
Cultural Secy.: Tv. Mathew Hrangate
Information Secy.: Tv. Albert Lungtau
COMMITTEE MEMBERS
1.Tv. George Zote
2.Tv. Pensonthang Puruolte
3.Tv. Jedekia Vankal
4.Tv. James H Songate
5.Nk. Kidron Buongpui
6.Nk. Rosy Ralsun
7.Nk. Vesty Lalparmawi
ADVISERS
1.Pu Thanghlun Hmar
2.Pu Watcyn keivom
3.Pu Joshua Neitham
AUDITORS
1.Tv Solomon Hmar
2.Pu Nelson R Varte
EX-OFICIO
Chairman & Secretary Hmar Welfare Society, Guwahati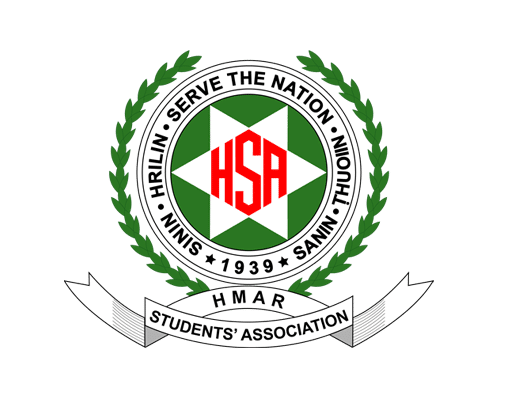 HMAR STUDENTS' ASSOCIATION,JOINT HEADQUARTERS, GUWAHATI BY – LAW AMENDMENT: Date: 22nd April 2018 THINA CHUNGA DAN LE DUN: A. GUWAHATI PUOTIENGA THI – 1. Guwahati a HSA member nilai zing...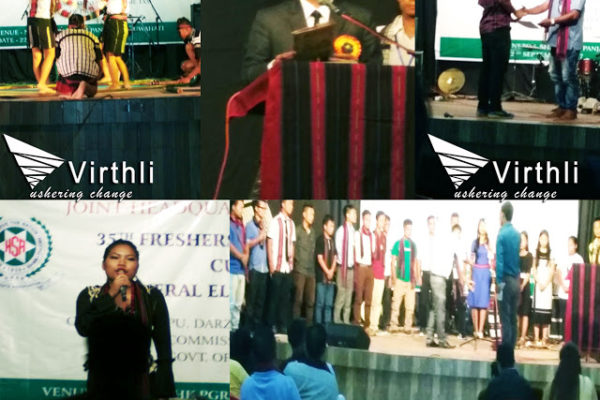 Guwahati, September 23, 2017: Zani Guwahati HSA Jt. Hqrs chun Shilpgram, Guwahati hmuna a vawi 35th na ding Fresher's Meet le Election ropuitaka hmang anih. Hi programme hi session 2...
PRESS RELEASE of the ZEME STUDENTS' UNION, GUWAHATI HMAR STUDENTS' ASSOCIATION, GUWAHATI KUKI STUDENTS' ORGANISATION, GUWAHATI In view of the fateful incident of 28th September,2012 at Haflong, North Cachar Hills...