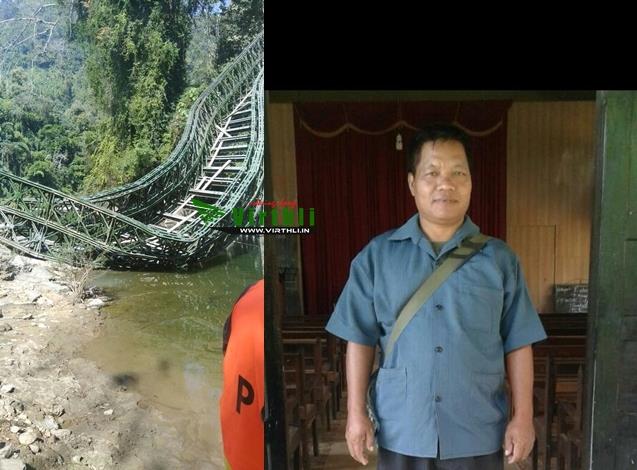 Aizawl, Feb 16, 2018: The Mizoram government has drawn flak from Hmar students in the Sinlung Hills Development Council (SHDC) area in northern Mizoram adjoining Manipur, who have demanded reconstruction of the Bailey bridge before the rainy season starts.
The Bailey bridge over river Tuirini along National Highway 150 near Sesawng village, about 45km north of Aizawl, collapsed on Tuesday.
A press statement issued by the Hmar Students' Association (HSA), Sinlung Hills joint headquarters, said NH 150 is the lifeline for about 25 villages in the Hmar-dominated SHDC area adjoining Manipur and the bridge collapse will apparently cause disruption to supply of goods and other essential commodities, especially foodgrain.
"We strongly urged the state government to immediately reconstruct or repair the Bailey bridge before the rainy season and arrange an alternative road for transportation of goods to the area for the rural populace, who largely depend on imported commodities," the statement said.
"It is crystal clear that our area will certainly face a foodgrain crisis unless the government takes alternative measures," the statement added.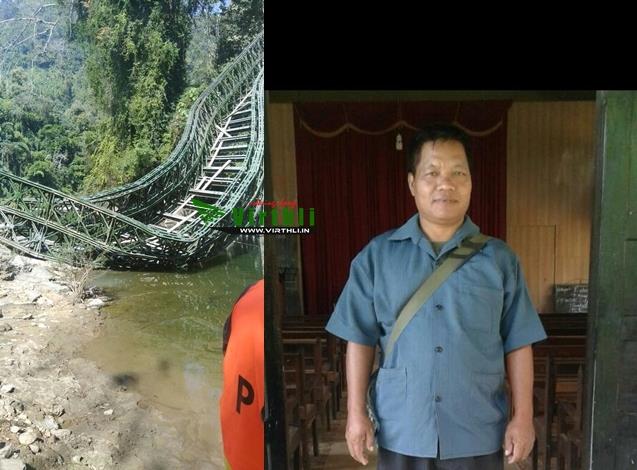 The student body condoled the untimely demise of H.C. Lalfakzuala, who was killed in the bridge collapse on Tuesday and wished the injured Laltleipuia Hmar a fast recovery. The student body further appealed to the state government to expedite the construction of National Highway 306 A, which will not only link Vairengte via Phainuam with New Vervek in northern Mizoram but also economically benefit the entire SHDC area.
Three Opposition parties – the Mizo National Front (MNF), People's Representation for Identity and Status of Mizoram (PRISM), and Mizoram People's Party (MPP) demanded the resignation of PWD minister Lal Thanzara on grounds of negligence of duty.
A joint meeting of the three political parties on Thursday asked the state government to stock foodgrain and other essential commodities in the affected area before the monsoon.
The meeting also asked the government to immediately re-construct the bridge out of the Rs 750 crore allocated for the implementation of the Congress's New Economic Development Policy (NEDP) and also give at least Rs 10 lakh ex-gratia to the victim's family and meet all the medical expenses of the injured.